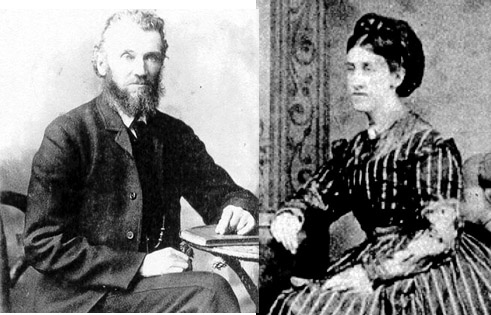 John Bowman Wilson, the third son of William & Margaret, was born in Cambridge, Tasmania in 1830 – Cambridge is just 10 Km or so south of Richmond and a similar distance from Sorell township. The family lived on its property near Sorell at this time – we must assume Margaret came to Cambridge for the birth perhaps because there was a midwife located there.
John was actually given both his mother's and his paternal grandmother's surnames as middle names – his full name John Williamson Bowman Wilson. John's wife Agnes Eliza Smith McDonald was born on board Captain McDonald's ship Good Intent in Antwerp Harbour in December 1831 – the evidence is that Captain McDonald was not Agnes' natural father and you may read more about this on our 'STORIES" page under 'Captain William McDonald – Mariner/Adventurer.
A three generation Descendant chart is attached below.