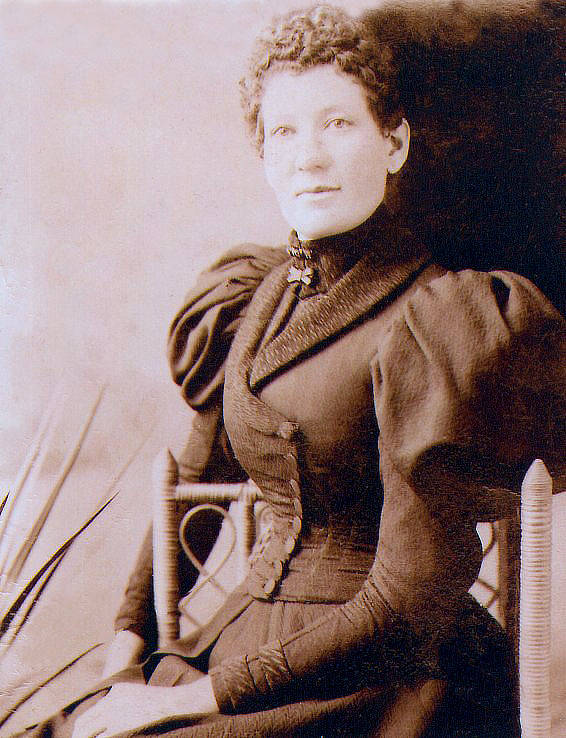 Ellen was the 8th child of John Bowman Wilson and Agnes Eliza, born in 1865.Up until 2005 we had not discovered a great deal of basic information about Ellen and her descendants. However contact made by our super sleuth Shirley Davies with two of Ellen's great grandaughters, living in Queensland began the process of discovery.
Ellen, seen here as a handsome young woman, married another Wilson (John Henry Wilson), from an unrelated Wilson family.
The information we have of Ellen's line is set out in the charts below. One most noteworthy item of interest with Ellen's family is that several of her line have been privileged with the middle name 'Bowman', continuing a naming tradition deriving from Bonnie William's mother, Margaret Bowman.
We had been aware for some time of two descendants living in Australia today who have this rare distinction, and we had some evidence of another in our New Zealand links too, the latter so far (as at 2011) not identified.
During 2010 we were very excited to have introduced to us two further members of our Wilson family who also have the middle name Bowman; a grandson and a great grandson of Charles Bowman Wilson via Charles' son Arthur Keith Wilson.
Another image of Ellen later in life with husband John and her adult children may be seen below.