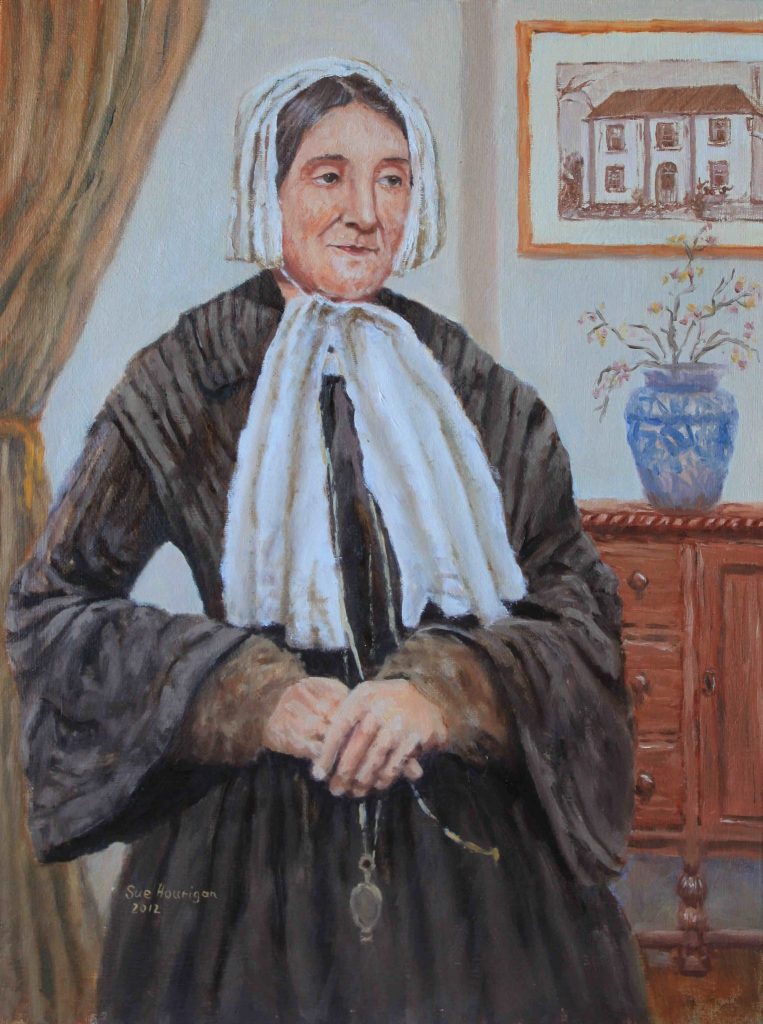 Thanks to Mike Wilson and Mike's associate, artist Sue Hourigan, we are now able to see our forebear Margaret Wilson nee Williamson, so much clearer than ever before.
Mike and Sue put their heads together and closely studied the two images we have of Margaret, the one below believed to have been painted by her husband William when she was mid forties, and the other a photograph taken much later when she was in her 70s (see below). William's water-colour painting is unfortunately not as distinct today as it probably was originally.
However Mike and Sue's work has allowed an excellent and distinctive facial structure interpretation to be made of how she looked when about 45. This would date the painting to near 1840, about the time the family had moved from Sorrel to O'Brien's Bridge.
With the approval of Mike & Sue we present the results –  a real life presence; and they have added the Mount Nassau homestead image on the wall behind Margaret – where she lived, and died in 1875.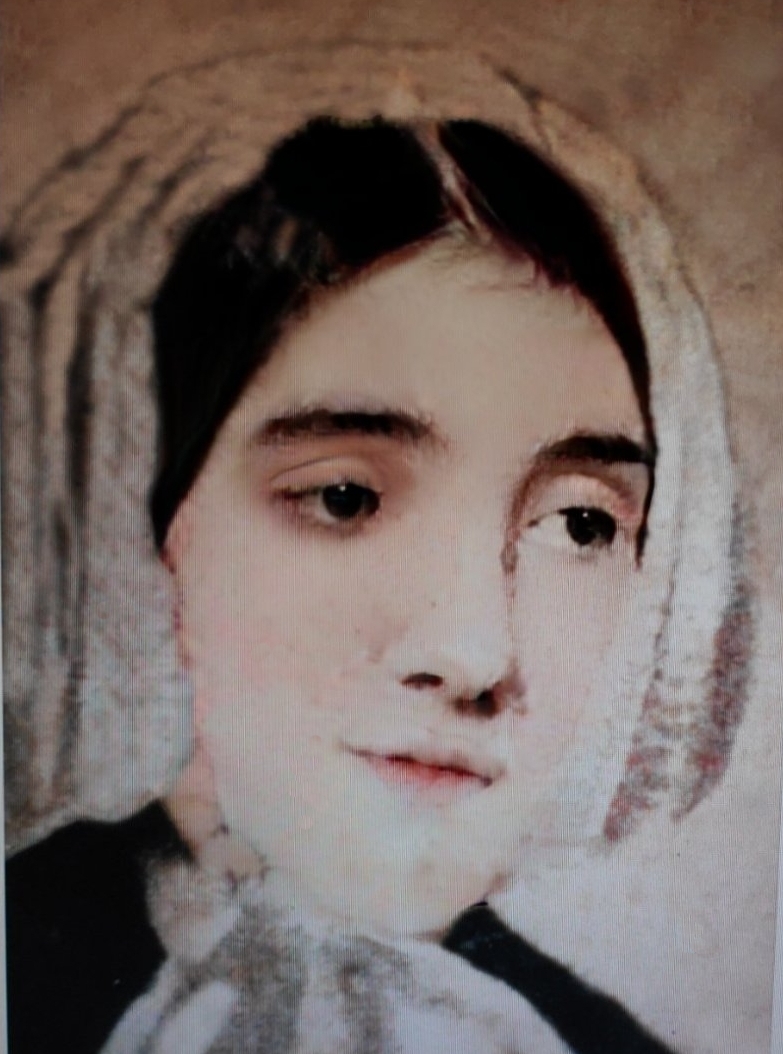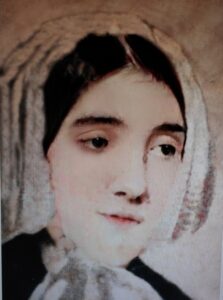 And via more recent technology advance we are now able to show an image of a young Margaret nee Williamson just as she would have looked when about 24 years of age – that's how old she was on arrival in Hobart.  Created with compliments of our very gifted Tristan Wilson (5g-grandson of Margaret).
And here we present this very handsome young lady for us all to admire. Look at those beautiful eyes – is it any surprise our Bonnie William fell for her.
Creation of this image begins with that above, to which is applied the technology application which maintains the head and facial structure and progressively rolls back the years step at a time replicating what the creators have studied typically takes place in the natural human aging process.
Maybe Tristan should set up a service where any of us might undergo a similar process of achieving perpetual youth !
**MIKE HAS SCANNED THE IMAGES IN HIGH RESOLUTION SUITABLE FOR HIGH QUALITY PRINT REPRODUCTION – THEY ARE NOW AVAILABLE FOR MEMBERS OF THE FAMILY WHO WOULD LIKE TO PRINT A COPY. FAMILY MEMBERS MAY EMAIL MIKE DIRECT – ALTERNATIVELY VIA THIS SITE'S EMAIL ADDRESS