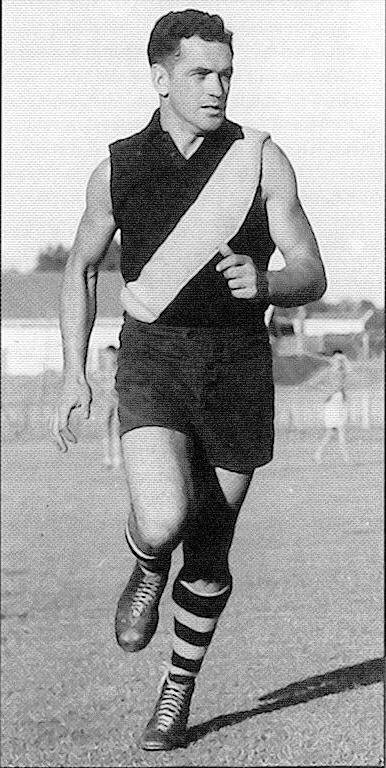 Football (AFL that is, or in Billie's case its forerunner VFL) fanatics can readily rattle off all the greats of the past 50 years. Well, we Wilsons can lay claim to at least one who fits the 'bill' literally in 'Billy' Wilson, rover for Richmond in the 1940s and 1950s.
Billy (William Phillip Wilson), son of William Phillip Wilson and gggrandson of Bonnie William down the John Bowman Wilson line roved to such greats as 'Captain Blood' Jack Dyer, Roy Wright, Bill Morris, Ray Durham all great Tiger ruckmen of the era.
Bill won Richmond's Best & Fairest award in 1947, and later when at Glenelg FC in Adelaide also won its B&F in 1955. He played 185 games equalling other vintage stars Max Oppy and Martin Bolger, and ranks 2 games behind champion Royce Hart. He kicked 225 goals, recording the 14th all time best goalkicker for the Club, and just 4 goals behind Neil Balme.
He picked up 53 Brownlow votes through his career, and ended 5th in the 1952 Brownlow vote, 6 votes behind joint winners Roy Wright and Bill Hutchinson of Essendon.
He was awarded life membership in 1953 and is listed in the Club's Hall of Fame.