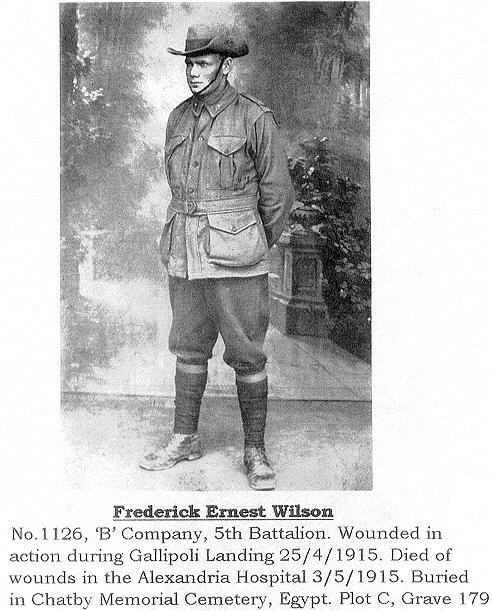 Frederick Ernest (Ern) Wilson received bayonet wounds to the stomach shortly after the April 25th, 1915 landing (the day of the first Anzac landings) at Gallipoli, dying in hospital in Alexandria, Egypt just 8 days later.
He was Bonnie William's great-grandson, grandson of John Bowman Wilson and 3rd son of William McDonald Wilson and Emily Matilda Horton. His supreme sacrifice is recorded on the War Memorial at Hastings under the name E Wilson – he was commonly known as 'Ern'. He was born at the 'Tuerong' property, Moorooduc, on August 28, 1889 and enlisted in the all Victorian 2nd Brigade within two weeks after the declaration of war in August 1914.
Assigned to the Fifth Battalion, Ern's Brigade sailed just two months later, rendezvousing in Albany Harbour, Western Australia with hundreds of other troop carriers carrying troops which comprised the 1st AIF. Thereafter they departed for Egypt arriving there December 1914 and trained in preparation for the Gallipoli assault.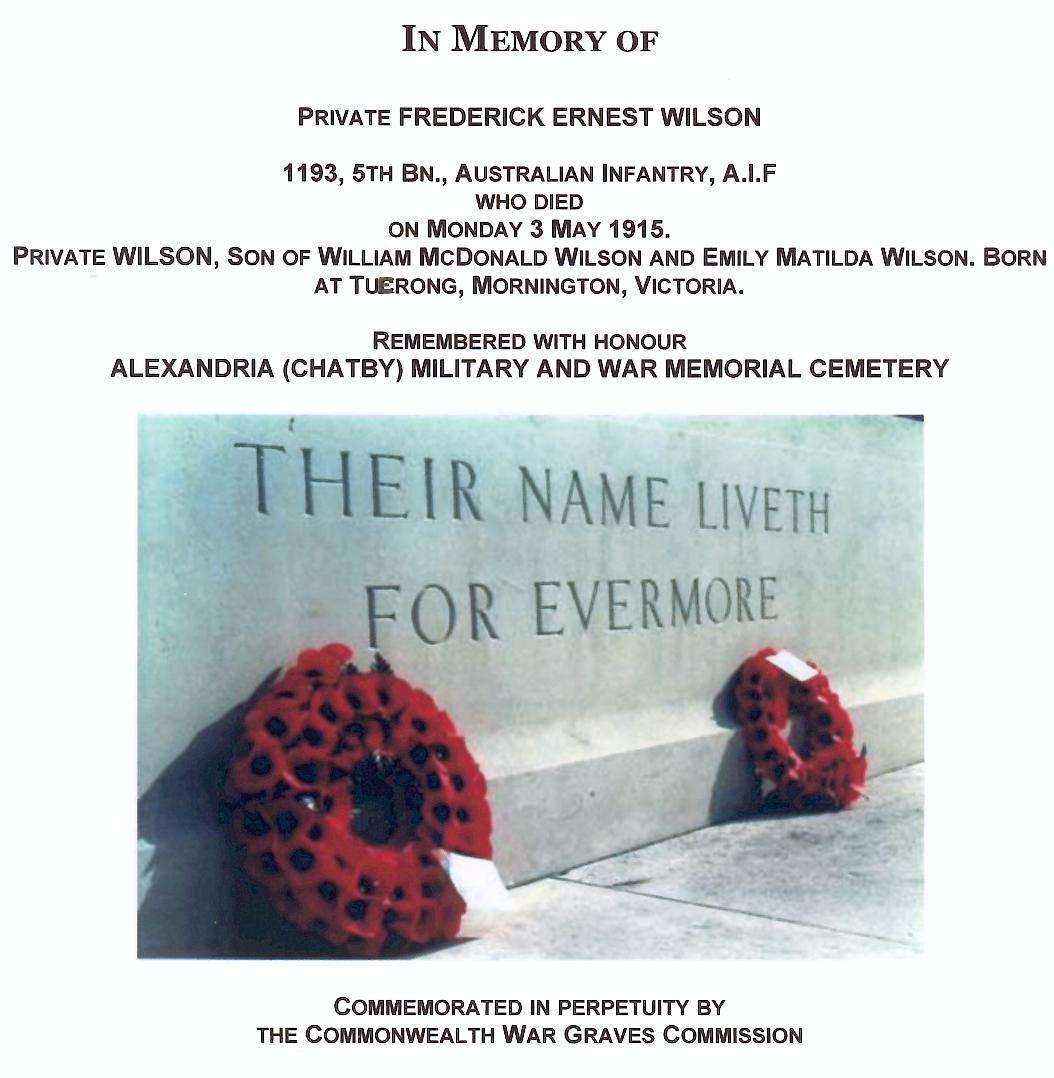 The Australian War Memorial website link which follows below gives a more detailed outline of the Unit's war record, with many other links on that website for further reading – The 5th Battalion, AIF
A book by A W Keown, 'Forward with the Fifth', giving a detailed account of the 5th throughout WW1 is available in major libraries.