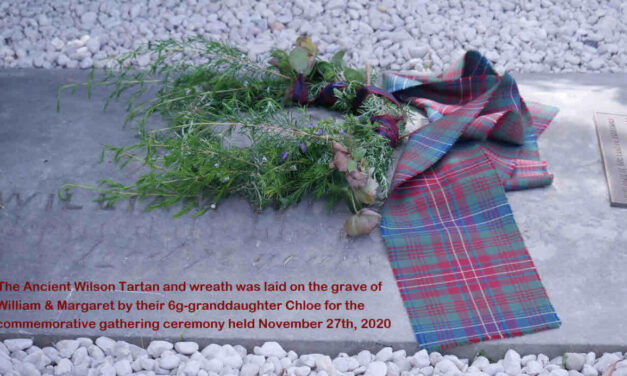 Not to be deterred with the unfortunate deferral of our 2020 200th anniversary celebrations we...
Read More
'Fifteen days after their marriage in Monike Scotland, our early forebears – 38 year-old William Hartley Wilson and his new 24-year old bride, Margaret boarded the barque Skelton and departed as cabin passengers from...
Read More
For many years our broad family has looked to our highly regarded and much loved Shirley Davies as the Honorary Leader of our Wilson Family Research Group and indeed the broad clan of family members. How delighted we were to...
Read More
Edwin was the fifth of the eleven children of John Bowman Wilson and Agnes Eliza, and grandson to Bonnie William & Margaret. Details of the immediate families of Edwin & his spouse Annabella, and that of his son Albert...
Read More