On our 'Honours' page there is a story about a great grand-daughter of Bonnie William who achieved world class honours as a famed concert soprano, referred to as a concert 'platform singer' it seems, during the 1910s through 30s – both in Australasia and England.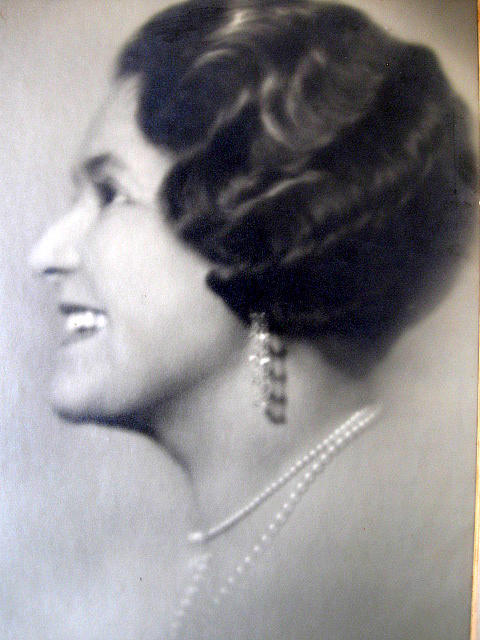 It was long believed that Madame Rosa had been an opera singer, but this has been shown not to be the case. She was known professionally as Madame Rosa Alba, named as was the custom then with noted soloists after an ancient member of the rose family – the Rosa Alba Maxima rose was known to be a favourite of the Romans. We show an image of the rose on the 'Honours' page – together with a full version of the recently discovered image which is confidently believed to be that of Madame Rosa Alba.
Madame Rosa Alba was born Amy Ethel Boulter and was the grand-daughter of William Sorell Wilson. The full image is also shown below – note that it is obviously taken in a theatre, most probably a concert hall, and a bouquet of flowers rests on the parapet to her left – so perhaps the image was taken soon after one of Rosa's performances. Where could it be we wonder ?
Our cousin Jennie Towan has researched Melbourne newspapers of that era and has identified an interesting article and image of Rosa Alba which appeared in the Melbourne Argus on April 21, 1922. Jennie has been kind enough to convert the article from its difficult to read newspaper format into a Word document and it is attached below.
A further item re Rosa Alba's BBC radio broadcast to Australia in 1927 is further appended. Even though the image is a side view, the curly and short hairstyle, and face structure appear to be consistent with the image, supporting other evidence that the image is of Madame Rosa Alba.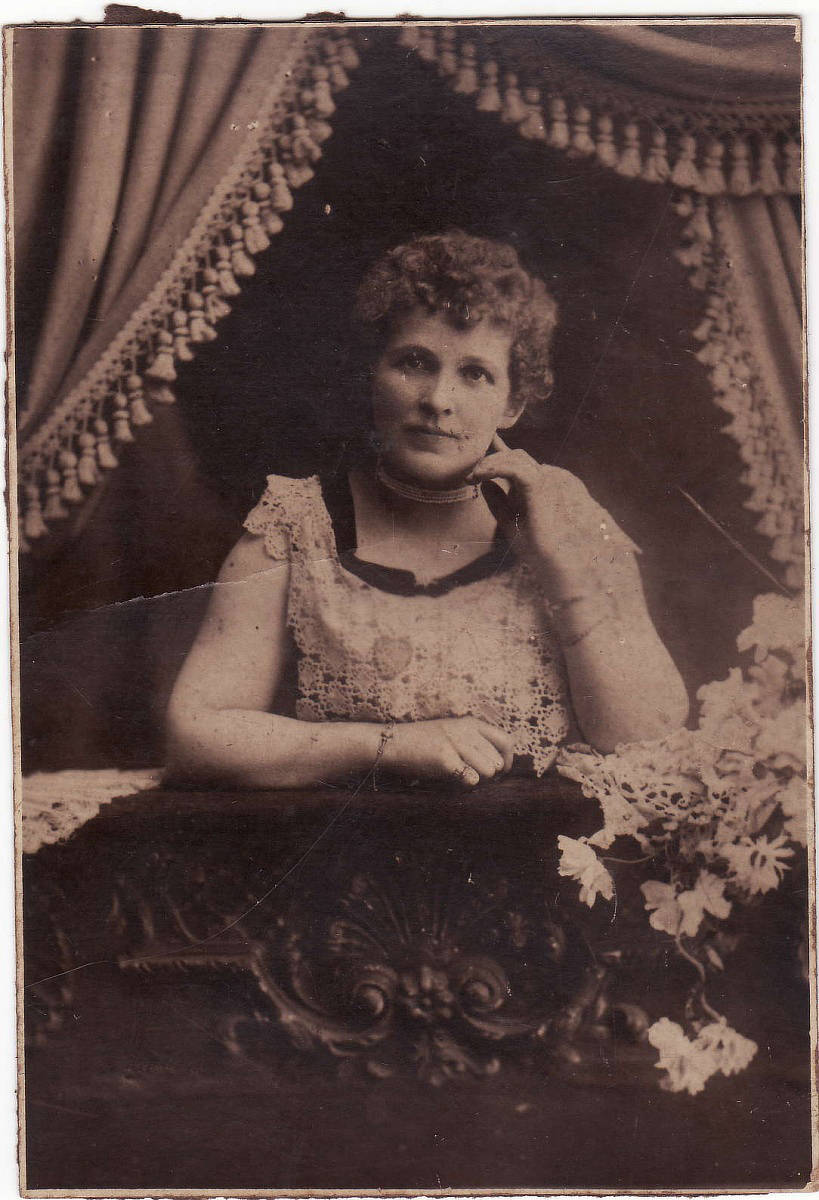 The full frontal image shown here was discovered by our cousins and fellow researchers Karen Roe and her sister Glenden Andrews during a family history 'hunting trip' to Queensland late in 2009. Well done Karen and Glenden. This has been a long sought after image and the evidence that it is Madame Rosa Alba (Amy) is compelling.
The image at the top left was made available from records of the late Shirley Davie, one of our very active researchers of past, and provided to us by Shirley's son John. It is an authenticated image bearing the signature of Rosa Alba.
We also attach below a pdf of Amy's Wilson pedigree commencing from her daughter Naree. Perhaps any members of the Boulter family reading this story might wish to provide the Boulter side of her pedigree and we can include that too.
It would be interesting for a new line of research to proceed to discover what happened to Amy and her husband, and her daughter Naree. Did they remain in England where she had achieved fame, or return to Australia, and if so where did they settle.
More recently a comprehensive story of the life and fame of Rosa Alba researched by Mr Lance Hodgkins has been published in Peninsula Essence a Travel & Leisure magazine of the Mornington Peninsula in Victoria. It may be seen via this link.