Just who was this bloke with the super fanciful name – and how does he come to become an associate of our otherwise upstanding Wilson family. Well, it's a long story which has taken some 56 years to unravel.
It's said that every family has a villian or two, and we are no exception with Tom as he was apparently called filling the bill as number one public villian of our Wilson family story.
Tom's felony – he absconded with the pride of place heirloom of our family – the Gold Handled Ceremonial Sword (pictured below) of our illustrious (perhaps even swashbuckling ?) master mariner, Captain William McDonald, awarded to him for bravery under fire in an infamous incident on the high seas in 1814.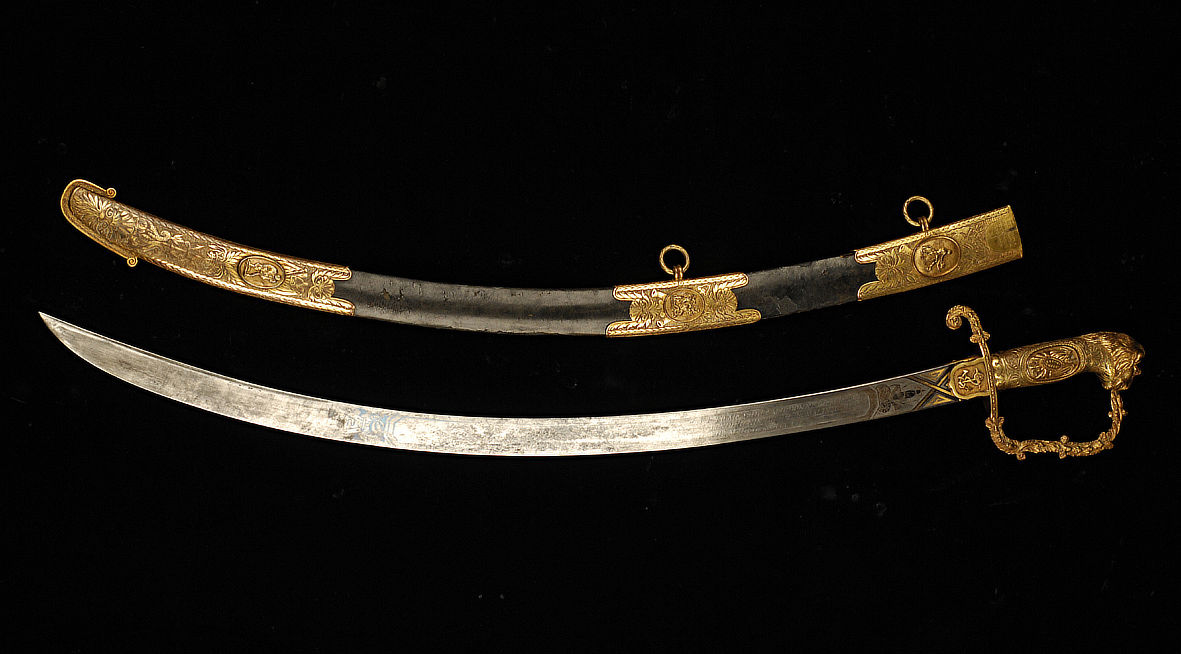 Captain McDonald's stories may be read under the several headings on the Stories mainpage of this site.
TBC