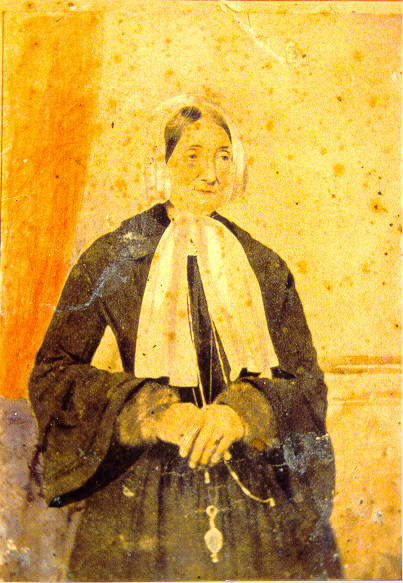 We really know little at present of William Hartley's bride Margaret Williamson. The legend within the ranks of our Tassie cousins is that Margaret may have been a Governess; it goes on that William had a serious falling out with his family because he married below station in marrying a Governess.
This may have been the case but we now know there were additional circumstances which almost certainly added to the tension within the family in Scotland, and which seems to have eventually led to William leaving Scotland forever immediately after marrying Margaret.
The details of these circumstances may be read within our Synopsis document – 'Bonnie William from Dundee' which can be found appended on our 'Stories' page. And not surprisingly they involve another woman, a love triangle indeed, which saw the emergence of William's other family – see 'Meet the Archers'.
It seems disctinctly possible that William's tension and disconnection with his family was not because he married a governess, but maybe because he didn't marry a governess. This theory places Mary Archer in the governess role.
But returning to Margaret – the evidence we have indicates she was born in the vicinity of Arbroath in Forfarshire (Angus today) in 1796, and at the time William courted her was living and working at Carnoustie. We know from two small bibles held in Tasmania that they were together there in 1819 – possibly at the Carnoustie big house (a mansion). Indeed at that time there was little in Carnoustie other than the Carnoustie Mansion, the then owner having only recently begun to subdivide the coastal portions of this large property for housing around which the Carnoustie village then began to emerge.
We may speculate as to whether she may have been a governess or was otherwise employed at Carnoustie Mansion, but these ideas do seem to converge.
The image above is a copy of a watercolour painting of Margaret when she was about 50: believed by some of the elders of the Tasmanian arm of our family to have been painted by her husband Bonnie William, who was known to have such talents.