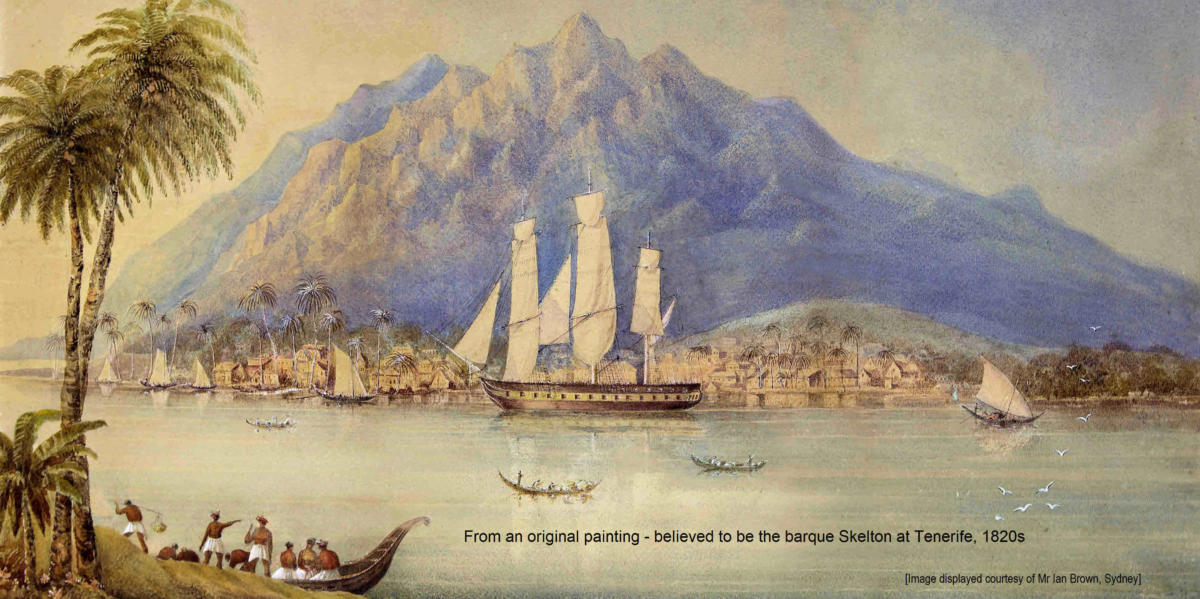 'Fifteen days after their marriage in Monike Scotland, our early forebears – 38 year-old William Hartley Wilson and his new 24-year old bride, Margaret boarded the barque Skelton and departed as cabin passengers from the port of Leith on 19th of June 1820. After a voyage lasting over 5 months, they arrived in Van Diemen's Land at 3 o'clock in the afternoon of November 27th, 1820 to begin an exciting new life in Australia far from (to quote William) -"the dust of Dundee".
The current members of our family, the many descendants of William and Margaret, now find ourselves with the unique opportunity of celebrating their arrival in Australia on the date that the Skelton arrived at the Hobart Town wharf – exactly 200 years later. We have planned a number of commemorative events to take place over four days in late November 2020 and we most warmly welcome you to come along to Tasmania to participate in the celebration of our Australian beginnings.' (Mike Wilson)
---
Woe is to us – the best-laid schemes o' mice an' men, 'Gang aft agley', (or in English – Go often askew)
Our planned 200 year Anniversary Celebration 2020 faced with the continuing dangers and uncertainties of COVID_19, which already obliged our Anniversary Steering Committee to defer to 2021, has again been deferred to, well maybe 2022
Subject to review during Quarter 1 2022, and if it seems safe to proceed we will plan an even broader scope celebration: it will be a celebration of 'William & Margaret's Establishment Years' – commencing with their arrival in Hobart November 27th 2020, and in recognition of several key events which they experienced in the ensuing two years – William's appointments, Land Grant allocation, first sons born in 1821 and 1823, constructions of Richmond Bridge and other Hobart edifices, and establishment of their farm home on the land grant near Sorell. A busy time for them indeed.
Our Bonnie William research group had for over two years been actively planning the major commemorative activity to take place in and around Hobart town on the precise anniversary date (November 27th, 2020), and during the preceding and following day or two as well. A most interesting program had been devised with details forwarded to about 120 descendants whose email addresses we have been able to assemble.
Notwithstanding the deferral we proceeded late 2020 and early 2021 with commemorative graveside ceremonies at Hestercombe (Tasmania), Campbells Creek and Mornington in Victoria, and with making available two items from our list of Memorabilia items so that the actual 200th Year wss given official recognition within the actual year. See the List here – Memorabilia Items – Final  Medallion and Origins availability are fully detailed below.
See the program as devised for 2020 details here – EVENT PROGRAM V9_8-3-20 and other details here – Medallions and Origins Advice to G50 and here – G100 2020-200 Budget Guide  
We will advise the various venues of the deferral and commit new dates for 2022 possibly to occur at an earlier date in the year, and the program will be basically as planned but some updates may become appropriate.
A great pity but with the positive spirit with which William & Margaret have endowed us we press on and plan anew.
A few aspects of our program are presented below.
At Narryna Museum there will be customary welcomes with drinks and light fare, and what we are confident will be interesting presentations about items of memorabilia on display – wedding garments of William & Margaret, William's fiddle, and other items too. William's fiddle, still in fine working order, will be played during this gathering by an accomplished violinist, indeed hopefully a descendant member of our Wilson family, and we will hear  something of its recently discovered interesting history.
We will also make a presentation to Narryna of a painting commissioned for the purpose, depicting the Skelton as it arrives in Hobart port in 1820. The composition is based on our well researched knowledge of the Skelton ship's design, and an 1820 painting from the Tasmanian archives of Hobart harbour and shoreline buildings as seen from a short distance offshore.
The painting by artist Sue Hourigan measures 60cm by 50cm (canvas). It is planned to make scanned photo image copies available for family members. Details of this item and other merchandise items of memorabilia designed for this special occasion may be seen here – 2020-200 Wilson Family in Australia Memorabilia
Friday 27th was to be a momentous day with a coach visit to the little town of Richmond where would enjoy the town's attractions, take lunch at the hotel, and stroll down to view and walk our William's beautiful Richmond Bridge, the oldest bridge in Australia still in use as it has been from 1825.
Tall Ships Experience – Later, on return to Hobart the plan had us boarding two grand 'tall ships' the Lady Nelson, and the SV RhonaH, to embark on our two hour cruise and re-enactment on the Derwent River Estuary and at Elizabeth Street Pier.
The two ships have been engaged to take us to sail the waters of Hobart's Derwent River estuary just as did Skelton on 200 years prior. Skelton anchored in the D'Entrecasteau Channel overnight on November 26th, sailing on next morning to arrive in Hobart harbour at 3pm of the 27th. Our cruises will re-enact her arrival in Hobart harbour. Special treats are planned for any children who will be present with their parents.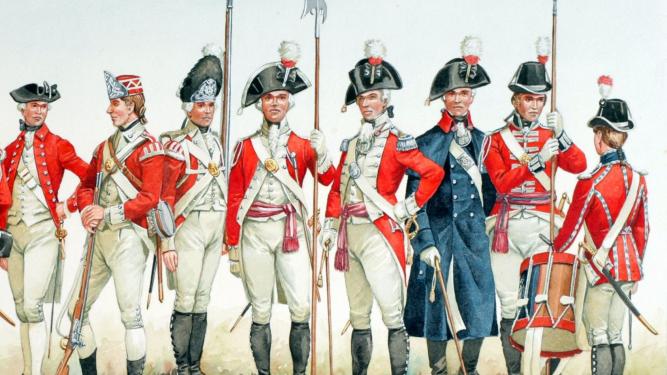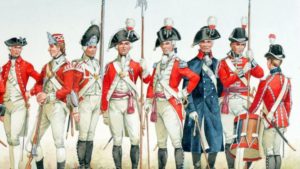 Perhaps awaiting her arrival ashore will be a welcoming delegation which if we may be so fortunate will be led by 'Lieutenant Governor William Sorell' with an escort of officers and troops of the British 48th Regiment of Foot (Northhamptonshire), which Regiment was assigned to the Australian colonies at that time.  An official band to play the Royal Anthem, and with local settlers in attendance keen to welcome Skelton and its new emigrants, the Skelton being noteworthy for being the first ship with free settlers from Scotland.
Group Dinner was  planned for Friday evening at the Royal Yacht Club of Tasmania on the foreshore at Sandy Bay.
Following dinner there a presentation of special awards to the younger ones in our ranks to note their participation in sailing aboard the Lady Nelson. If possible photographs of their shipboard activities will be presented to them too. We have tentative plans for a drone flight set of video images during the tall ships cruise which might be able to be shown during the evening, or made available later.
Touring Day Saturday 28th – after an early morning sojourn at the marvellous Salamanca Market, from 9.30am this day is designed for us to travel by luxury coach to visit several locations of family interest in and out of Hobart.
Cousin Jane Wilson, a member of the Frederick Langloh/Jane Stevens family arm in Tassie is planning a city route which will let us view a selection of buildings credited to William Hartley, and his great-grandson, David Hartley Wilson.
We then will move on to Glenorchy (formerly O'Brien's Bridge) for a drive-by of St Mathew's church where two of William & Margaret's sons were wed –  son John Bowman and his bride Agnes Eliza were married in January 1851. John's oldest brother William Sorell and his bride Eliza Wilson were married in St Mathew's manse in July 1856, Eliza's brother-in-law Charles Simson who was the minister there, officiating. Their brother Frederick Langloh and Jane Stevens were married in the home of Jane's father in Hobart, in June 1856.
From Glenorchy we then go on to Hestercombe church and cemetery to pay our respects at the grave of William and Margaret, and son Frederick Langloh and Jane. More recently interred with them was granddaughter Madge O'May.
Then on to Mount Nassau, the former residence of Margaret and her son Frederick Langloh and his family. This is now the Derwent Estate Vineyard and here we may see the original buildings largely still as they were in the 19th century, as we enjoy a wine tasting and light fare luncheon. Details will be posted later.
Later we will drive to a vantage point along the Derwent River Valley where we may view the original home of Eliza Wilson – their farmstead known as Clarendon on the Derwent stands much as it was when Eliza's family resided there. Eliza was a daughter of William Borrodaile Wilson, an unrelated family of Wilsons. En route back to Hobart we will deviate for a viewing at Sorell of the land grant farm location where William & Margaret resided and began their family.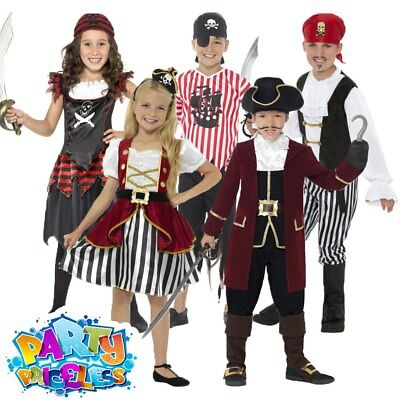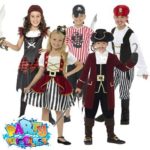 It's for the young folks too – we are hopeful that many of the families attending will have some at least of their children and grandchildren come along too. Our planning includes a number of activities designed for the young folks of various age groups. There will be competitions, prizes and awards for the younguns at various stages as our tour progresses.
For the 'older' young ones the opportunity to help to sail the tall ships will be a feature activity, and even the littlies will have a chance to steer the ship.
We'll provide more detail later, but some will not be disclosed until the tour as some surprises are in the planning.
What are the Numbers – How many do we expect to join in the Hobart celebrations. As at June 2020 the number who have indicated an intent to join the celebrations was about 120 including 21 young folks whose ages in November 2020 ranged from 3 to 17 (Generation Z in the cool lingo of today), and we are promised a few of the Generation Y class as well.
Mailouts – we call our email list the G50 list. Here following are the main mailouts which we have sent about the 2020-200 Anniversary, starting in March 2019.
G100 2020-200 March 2019 Release   G100 2020-200 June 2019 Release    August 2019 Covering Email
G100 2020-200 August 2019 Update        G100 2020-200 October 2019 Update
G100 2020-200 Hobart Accommodations        G100 2020-200 Budget Guide